Nirebo Motel Echuca
There is no better start to a wonderful day than a great breakfast.  You will love the local café culture here, all with in walking distance of your door. Essen food and wine, johnny and Lyles, sweat meadow and Odd captain all offer a great range of breakfast and Lunch experiences.
To continue your dining Experience head next door to the American Hotel,  Echuca's premium Hotel. featuring Multiple areas such as the classic hotel, Rooftop and Harry o's BBQ it offers something for everyone .  We Highly recommend other venues such as Sunago, the Mill, Antonio's, Opa and Morrisons Winery.
For your Motel Accommodation, when you stay at the Echuca Nirebo Motel you place yourselves in the caring hands of knowledgeable hosts. The Oberin Family are passionate about sharing their attraction-rich surroundings and exclusive yet affordable accommodation when you choose their motel for your family holiday, visiting local Echuca attractions or attending local events with great Accommodation Specials and Deals also available.
The Oberin family and staff are dedicated to making your stay one to remember, whether you are visiting Echuca for business or pleasure. They have chosen Echuca as their home and have incredible local knowledge to help you plan exciting explorations.
Most importantly, we believe that style, comfort and convenience should be affordable to all. So you can revel in a superior private room with modern conveniences. Not to mention fabulous facilities for business or leisure. All this – and it won't break the bank.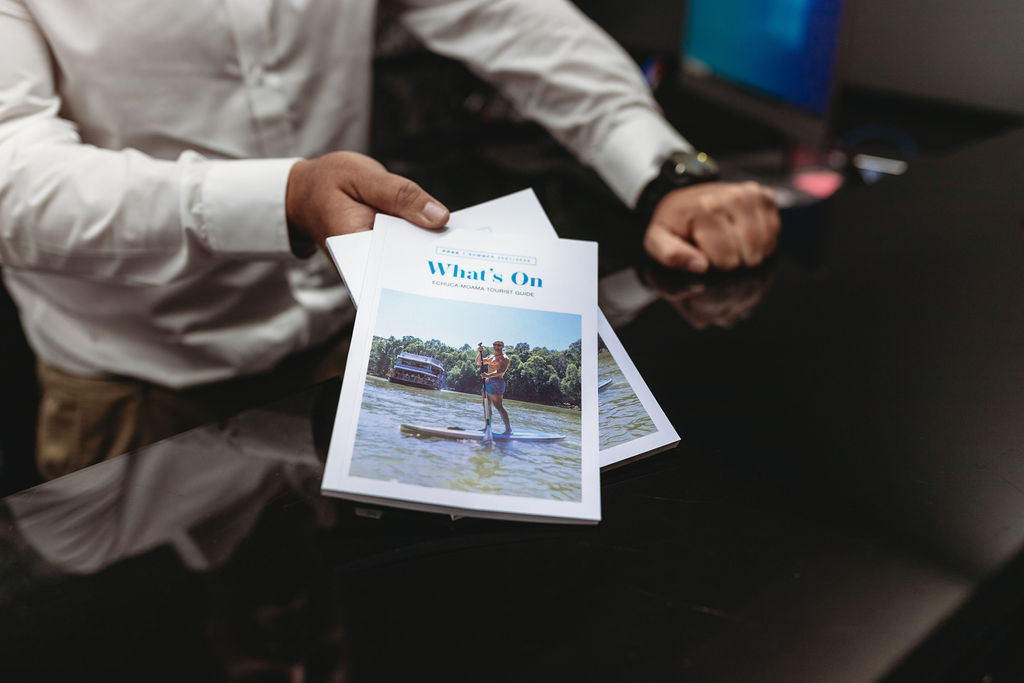 Nirebo Motel Echuca
Plunge into history. Soak up exciting attractions and award-winning cuisine. Relax in convenient comfort. From our enviable location and accommodation deals just a stones throw from the Port of Echuca, the Nirebo Motel Echuca offers the best of all worlds. Stay with us and you stay in the very heart of Echuca's wealth of offerings.
Our property is characterised by several distinctive features including:
Dual frontages affording you views of both main streets, High and Hare Streets
Double-brick 4-star room: ensuring a good nights sleep.
Variety of motel rooms styles to suit all needs
Fully equipped conference room
Swimming pool and BBQ area
An easy stroll will take you to the Murray River Banks where authentic paddle steamers still break the waters. You can even climb aboard for your own cruise down the Murray. Or explore the Port itself, Australia's largest inland port and a true slice of exquisitely preserved history.
Shop up a storm and be delighted by Echuca's fascinating variety and quality. Or build on your gastronomic experience by sampling the award-winning fare just down the road.