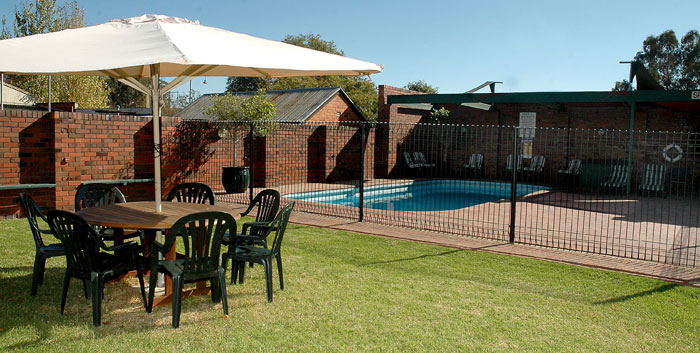 Private Swimming pool
Beat the heat in the Echuca Nirebo Motel's pristine swimming pool. On a hot summer day, there is no better way to cool off than in our sparkling waters. Exclusively for the use of Nirebo Echuca Motel guests, our swimming pool is a great place to:
Meet new friends
Keep kids occupied
Simply chill out
Enjoy private swimming

Dining
There is no better start to a wonderful day than a great breakfast. You will love what the local cafes, all within 20 metres of your door can offer you for  breakfast. The variety of options will astound you.
Your dining journey does not need to end there for lunch there options like Morrison's Winery, Three Black Sheep or Johnny and Lyles.
To continue your experience of mouth-watering Echuca cuisine, we highly recommend Sunago, Antonio's and Ceres.  It has never been so easy to wine, dine and unwind in Echuca.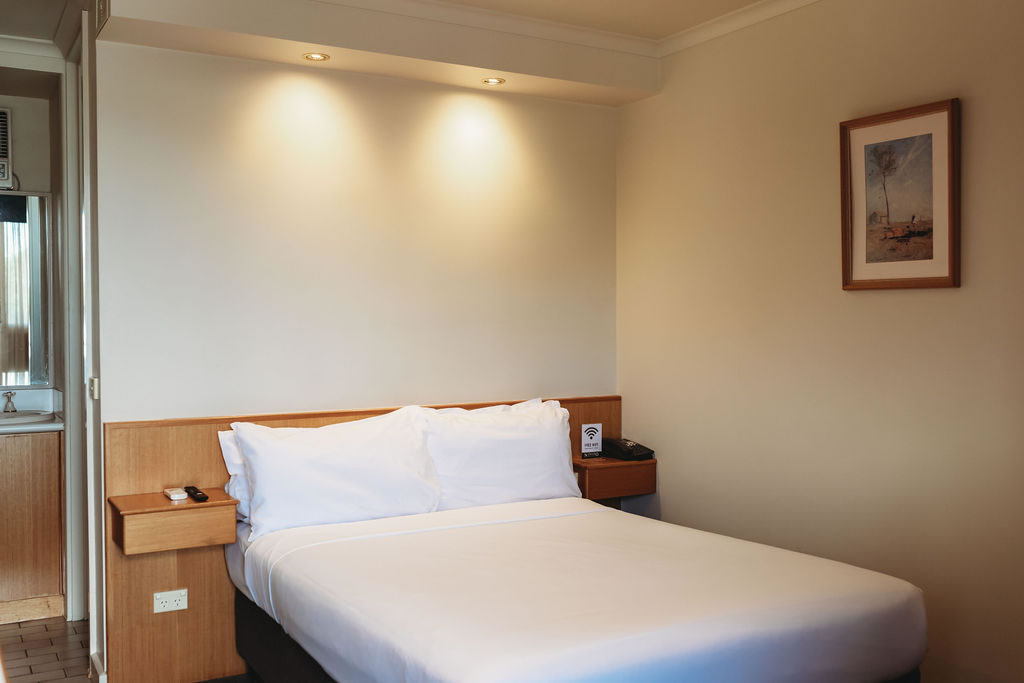 Range of Motel Rooms
For a full description of our room choices and amenities, visit our Rooms pages.
Accommodation Extras
A host of added extras contribute to making your stay at the Echuca Nirebo Motel an unforgettable experience, including:
Soft linen and towels included
Strictly non-smoking rooms
Tour/activity assistance
Free off-street car parking
WIFI Broadband internet
Onsite coin-operated washing machines and dryers
Office services including fax, photocopier and internet
Private pool
All major credit cards accepted